Principal's Message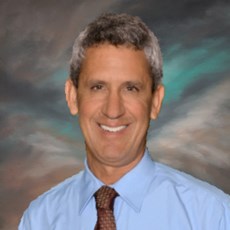 Dear Evans Parents and Guardians,
Welcome to the 2023-24 School Year!  I hope all of you had a nice summer break and are ready for the school year to begin.  This summer my family and I took a great trip to Canada where we saw Niagara Falls and many other fantastic sites.  I also worked for a couple weeks at Evans summer school.
As we move into the new school year, I am pleased with the progress our students made on the state assessment (CAASPP) this past year.  While our overall scores in English Language Arts were flat, our students did show some good improvement in Math.  Student scores at Evans continue to be above state, county, and district averages in both English Language Arts and Math.  We are fortunate to have some of the finest and most highly trained teachers in the state of California in the Garden Grove Unified School District and at Evans Elementary.  I'm confident that under their guidance, your students will continue to thrive.
This year will be the first year of our implementation of PBIS (Positive Behavior Intervention and Support).  PBIS is in use at several other GGUSD schools.  It is a framework that helps promote positive student behavior.  PBIS places an emphasis on classroom management and preventative school discipline.  It promotes a positive school climate where expectations for students are taught and modeled throughout the year.  You will be hearing a lot about PBIS this year and will notice the banners and signs on campus to promote the program.  You will also hear about ways that you can help reinforce the messages at home that our students receive at schools.  We also have several fun and exciting incentives for students who meet the expectations and follow the rules!
We are also looking forward to another great year with our PTA.  In my opinion, there is no other parent group in the entire Garden Grove Unified School district that compares to the Evans PTA. The countless events that have been provided to our students in the last couple of years is simply phenomenal.  This year, we will continue to plan and organize fun events for our families and students with the support of the Evans PTA.
Our primary form of communication with families is ParentSquare. Downloading the ParentSquare app on your mobile phone allows you to view ParentSquare posts and alerts directly on your mobile phone. Download the ParentSquare from the app store on IOS or Android. Check your email or text for the activation link. Please visit https://www.ggusd.us/parentsquare or call our office if you need additional assistance with ParentSquare. Our office is open Monday through Friday from 7:30 a.m. – 4:00 p.m. You can call us at 714-663-6558. In addition, don't forget to follow us on Instagram. 
I would also like to remind you that we are now offering full day Transitional Kindergarten for students born 9/1/18 – 9/1/19.  Transitional Kindergarten is a very effective way to help your students get a good start on their elementary school education.  If you would like to learn more about Transitional Kindergarten, please contact our office.
The first day of school is August 14th at 8:00 AM.  We are looking forward to another great school year! Thank you for all of your support and for helping to make Evans such a special place for children to learn and grow.
Respectfully,
Adam Bernstein, Principal