Principal's Message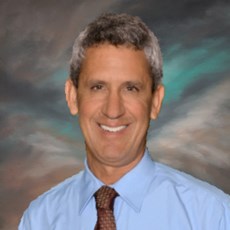 Dear Evans Parents and Guardians,
Welcome to the 2021-2022 School!  My name is Adam Bernstein and I will be the principal at Evans beginning in the fall.  I am very excited to begin working at this school.  I have heard wonderful things about the students, staff, and community.  I'm confident that we will have a great year together.
I have been a principal in the Garden Grove Unified School District for twenty-one years. I believe in the mission of the GGUSD and am honored to have worked for the majority of my career in this exceptional and nationally recognized school district.  Prior to coming to Evans, I served as the principal at Simmons, Peters 4-6, and Newhope Elementary Schools.  I have also served as an assistant principal in the Ocean View School District in Huntington Beach and have worked as a teacher in various locations including Los Angeles, San Jose, and Guadalajara, Mexico.  Personally, I have a wife who is a middle school teacher and three sons.  One of my sons is a sophomore in college and our twins are seniors in high school. 
We are very excited to have all of our students back on campus this year!  As you know, all Garden Grove schools will be open full-time beginning August 16th. We will continue to follow recommended safety protocols such as indoor masking and enhanced cleaning.  We are confident that Evans will be safe and prepared for our return to school.  We look forward to resuming many of our regular activities such as assemblies, field trips, and parent meetings this year.  I know the students will enjoy the more "normal" school year that we have planned.
This past year and a half has been a challenge for all of us.  Like you, I hope we keep making progress in our fight against COVID and that we continue to move toward a more normal lifestyle.  Please know that the staff and I will make all efforts to ensure that your children are well cared for and supported academically, socially, and emotionally as we make our return to a regular school schedule.  We are here to help.  Please contact our office should you have any questions or need any assistance. 
I'm looking forward to getting to know the Evans community and working to move our school and students forward.  Remember, the first day of school is August 16th!
Sincerely,
Adam Bernstein, Principal