Principal's Message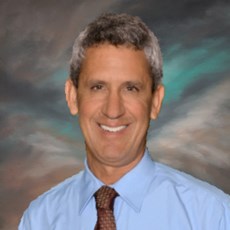 Dear Evans Parents and Guardians,
Welcome to the 2022-23 School Year!  I am looking forward to beginning my second year at this wonderful school and continuing the great work that has been done by the Evans staff, students, and community. I know that we will have another productive year together.
As we continue to move out of the COVID pandemic, we are anticipating a school year where we will be able to offer several community events and activities.  Part of Evans' success is our wonderful parent involvement.  We have several parents who volunteer their time to support our school. We have a fantastic Parent Teacher Association (PTA).  The PTA funds fieldtrips, assemblies, community events, and many other items for our students and school.  We all have fond memories of last year's events like Family Fun Night, The Cinco de Mayo BBQ, The Reptile Show, The Tet Celebration, and The BMX Assembly that were all funded and organized by our PTA.  We plan on continuing events like these in the upcoming school year. 
It is my opinion that Garden Grove teachers are some of the most highly trained and highly skilled teachers not only in California, but in our nation as a whole.  I know that the teaching staff at Evans will continue to provide your students with outstanding instruction in all areas of the curriculum – reading, writing, math, science, social studies, and the arts.  In addition to our regular classroom instruction, we are planning to continue to provide after school offerings in topics such as technology, chess, and art.
Our primary form of communication with families is ParentSquare. Downloading the ParentSquare app on your mobile phone allows you to view ParentSquare posts and alerts directly on your mobile phone. Download the ParentSquare from the app store on IOS or Android. Check your email or text for the activation link. Please visit https://www.ggusd.us/parentsquare or call our office if you need additional assistance with ParentSquare. Our office is open Monday through Friday from 7:30 a.m. – 4:00 p.m. You can call us at 714-663-6558. In addition, don't forget to follow us on Instagram. 
I would also like to remind you that we are now offering full day Transitional Kindergarten for students born 9/2/17 – 4/2/18.  Transitional Kindergarten is a very effective way to help your students get a good start on their elementary school education.  If you would like to learn more about Transitional Kindergarten, please contact our office.
The first day of school is August 15th at 8:00 AM.  We are looking forward to another great school year! Thank you for all of your support and for helping to make Evans such a special place for children to learn and grow.
Respectfully,
Adam Bernstein, Principal