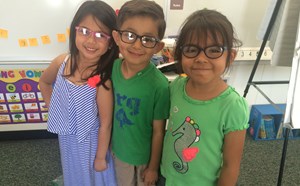 New this year, GGUSD has expanded its transitional kindergarten program to serve more 4-year-olds than ever before. If your child was born between September 2, 2017 through September 1, 2018, please register your child for our free full day kinder…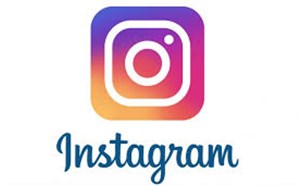 Instagram@ggusd.evans.elementary We are very happy to share that we have an Instagram page! Please follow us and see all the fun and excitement happening at Evans Elementary. EvansSocialMedia
Principal's Message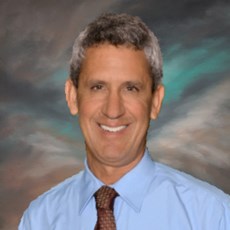 Dear Evans Parents and Guardians,
Welcome to the 2023-24 School Year!  I hope all of you had a nice summer break and are ready for the school year to begin.  This summer my family and I took a great trip to Canada where we saw Niagara Falls and many other fantastic sites.  I also worked for a couple weeks at Evans summer school.
As we move into the new school year, I am pleased with the progress our students made on the state assessment (CAASPP) this past year.  While our overall scores in English Language Arts were flat, our students did show some good improvement in Math.  Student scores at Evans continue to be above state, county, and district averages in both English Language Arts and Math.  We are fortunate to have some of the finest and most highly trained teachers in the state of California in the Garden Grove Unified School District and at Evans Elementary.  I'm confident that under their guidance, your students will continue to thrive.
This year will be the first year of our implementation of PBIS (Positive Behavior Intervention and Support).  PBIS is in use at several other GGUSD schools.  It is a framework that helps promote positive student behavior.  PBIS places an emphasis on classroom management and preventative school discipline.  It promotes a positive school climate where expectations for students are taught and modeled throughout the year.  You will be hearing a lot about PBIS this year and will notice the banners and signs on campus to promote the program.  You will also hear about ways that you can help reinforce the messages at home that our students receive at schools.  We also have several fun and exciting incentives for students who meet the expectations and follow the rules!
We are also looking forward to another great year with our PTA.  In my opinion, there is no other parent group in the entire Garden Grove Unified School district that compares to the Evans PTA. The countless events that have been provided to our students in the last couple of years is simply phenomenal.  This year, we will continue to plan and organize fun events for our families and students with the support of the Evans PTA.
Our primary form of communication with families is ParentSquare. Downloading the ParentSquare app on your mobile phone allows you to view ParentSquare posts and alerts directly on your mobile phone. Download the ParentSquare from the app store on IOS or Android. Check your email or text for the activation link. Please visit https://www.ggusd.us/parentsquare or call our office if you need additional assistance with ParentSquare. Our office is open Monday through Friday from 7:30 a.m. – 4:00 p.m. You can call us at 714-663-6558. In addition, don't forget to follow us on Instagram. 
I would also like to remind you that we are now offering full day Transitional Kindergarten for students born 9/1/18 – 9/1/19.  Transitional Kindergarten is a very effective way to help your students get a good start on their elementary school education.  If you would like to learn more about Transitional Kindergarten, please contact our office.
The first day of school is August 14th at 8:00 AM.  We are looking forward to another great school year! Thank you for all of your support and for helping to make Evans such a special place for children to learn and grow.
Respectfully,
Adam Bernstein, Principal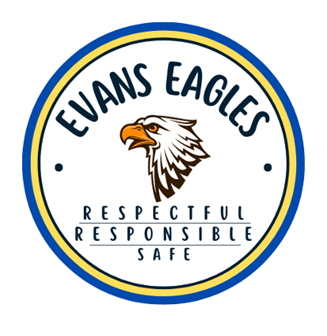 Our School
Greetings Evans scholars and families!
As we dive into a new school year, we are proud of our strong and active PTA. The parents in our PTA are engaged in helping our school community. The PTA hosts fundraisers so that each of our 505 scholars can participate in an educational field trip. Through this, we encourage inclusiveness and enriching educational experiences. In addition, PTA members also raise money to purchase technology for the implementation of digital literacy. Parents organize Movie Night and Science Night as a way to increase parental involvement in our school community. Parents take on the special role as hosts for our cultural assemblies as we establish a sense of belonging on campus. They also work hard in rewarding student excellency with incentives such as awards and books! Rewards for satisfying the character monthly development achievement include a book or coupon for shopping at the student store. We are thankful to have our student store run by parents, and they do an amazing job in there! Additionally, they promote school spirit with our Evans t-shirts! This school year, our PTA will sponsor a project called "Art Reach," where student artwork will be turned into cards or magnets to promote the utilization of art rather than framing it. It will also acknowledge artists and create a community for these talented individuals.
Evans holds many after school programs that promote productivity and critical thinking for our students. Our Boys & Girls Club provides after school homework support and athletic activities. We have after school intervention for primary students, where they receive homework and classwork help in the subject area required. We have also created the Scholars Academy program for fifth and sixth graders. Students in this program study social studies and science standards, later to compete with their peers. It is a challenging, yet fun program to enhance student global awareness.
This year we are happy to implement the sciences into our learning environment through our Robotics and STEM enrichment programs! The purpose of these programs is to promote critical thinking and college readiness skills for students.
We are excited to launch many fun activities throughout this school year, including spirit assemblies and flag ceremonies to celebrate student accomplishments. We invite all students and families to  join us for events such as Read Across America, the 100th Day of School, and our Evans Family Barbecue! Additionally, we will have our Winter and Spring concerts, where choir and instrumental will perform musical numbers they have worked hard on. Our upcoming event of the school year will be the conversion of our computer lab into a Learning Center. It will used as a media center that hosts parent meetings, student reading and enrichment, and professional development. 
We are committed to providing consistent communication with our families. Our Instagram and Facebook pages are a great way for families to stay connected to the great things happening at Evans. Healthy and civil communications between students and staff is guaranteed to create a safe school environment, and we hope to achieve that for our Evans scholars.
Please feel free to stop by the office for any questions, comments or concerns. We look forward to a great school year.